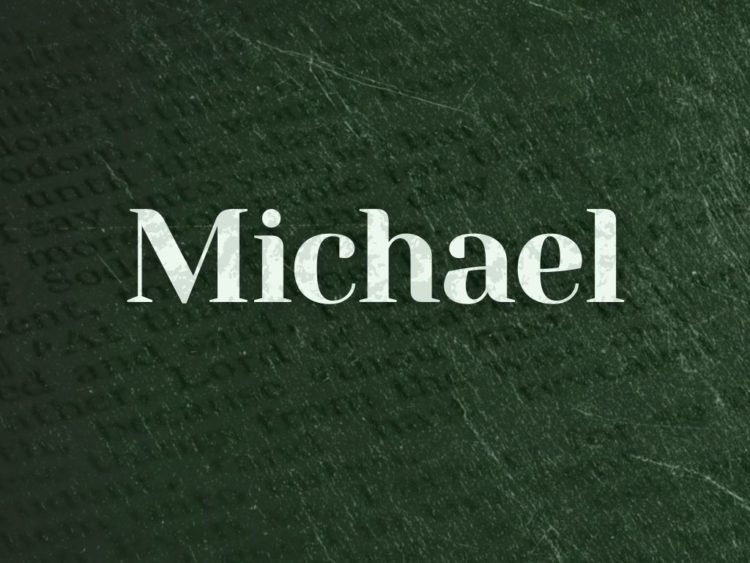 Pronunciation: MY-kuhl or mee-kah-el
Origin of name: Hebrew
Meaning of name: Who is like God?
The Story Behind This Biblical Christian Baby Name
The name Michael is referenced first and most in genealogical lists, starting with a man in the Israelite tribe of Asher. However, the most popular character with the name Michael is the angel described in the book of Daniel as a "prince" or "archangel". He is also described as a leader of an angelic army in the book of Revelation.
Scriptures for the Bible Stories of the Boy Name Michael
The scriptural references to the archangel Michael are:
Variations of the boy name Michael
Male: Micha, Mike, Mick, Mickey
Female: Michaela, Michaella, Mikayla
We hope this baby name information is useful to you. Tell your friends about the Christian Meaning of Names website, or link to us from your website at www.ChristianMeaningOfNames.com!